Continuing to expand its target markets, Doreplas will take its part in Sleep Well Expo 2019 to add new customers to its portfolio, 25–28 September 2019.
Emre Ozan, Export Manager of Doreplas talked to Sleep Tech Magazine before the show.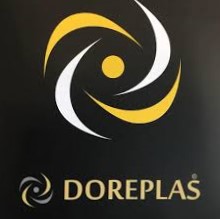 What kinds of preparations have you made for Sleep Well Expo? Could you mention about the products you will put forward at the show?
We made new sample mattresses to show our customers. We spread new and different ideas for them to make their mattresses more beautiful than ever.
Have many years have you been exhibiting at Sleep Well Expo? What contributions do you think the fair has made for your firm and for the sector?
This is our 2nd year at Sleep Well Expo. This fair helps us to meet with new customers and for our customers. Through the fair it's very easy to reach everything about mattress industry.
Have you already scheduled your 2020 event program?
Yes, we have. We are planning to participate in Interzum Bogota to expand our customer data in South American Market. Also, we will participate in local exhibitions.
Which countries do you export and which ones do you target for exports?
We export to 40 countries in Africa, Europe, Middle East and Asia but we want to export to South American Market too.
Would you evaluate the position of Turkey in terms of mattress manufacturing?
As far as what I have seen in more than 30 countries Turkey is the leader country for mattress manufacturing and it will not stop going further.
#doreplas, #mattress, #acccessories, #modern design, #technology, #export,