Feridun Tosun, Export Manager of Boyçelik, said that IBIA EXPO was satisfactory in terms of its total performance.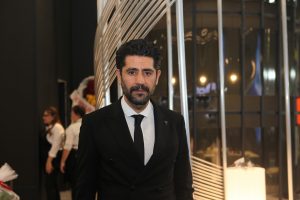 Tosun said that the performance efficiency of the fair was good in today's conditions, but the process of the global industry's return to normal should be followed well and an image that is disconnected from the world should not be posed. Feridun Tosun stated that when the recession caused by global inflation, embargoes and war ends, IBIA should be included in this normalizing process and direct the Turkish mattress industry correctly.
I think the performance of IBIA EXPO will continue to increase
Mr. Feridun said that the fair was very successful and that they welcomed many visitors, mainly from abroad, at Boyçelik booth and added that this performance will continue to increase in the coming years and IBIA EXPO will gain more ground in the global mattress industry.
The date should be determined by considering the religious and social life sensitivities of the visitors
Mr. Feridun Bey, Boyçelik's Export Manager, who predicts that the fair will have a say in determining the trends in the bedding industry in the coming years if it provides stability, also made a recommendation to the fair management; "My most important recommendation regarding the fair is to take into account the religious beliefs of the visitor audience. In terms of world population and trade volume, I am in favor of not holding the fair on days that are sacred for the followers of the 3 religions in which the highest concentration of people believe. I believe that a fair that starts on Monday and ends on Wednesday or Thursday will be more productive in this sense. It would be very appropriate not to include Friday, Saturday and Sunday and holy days in the fair calendar. In addition, Europeans and Americans have a sensitivity to not working on weekends. For this reason, it would be more advantageous to organize the fair on weekdays."
Feridun Tosun thanked those who contributed to the organization of the fair and concluded his interview with the following sentences; "On behalf of Boyçelik and myself, I would like to thank our Chairman Osman Güler, our board members and our exhibitor friends. This year, very good work has been done in terms of both advertising promotion and organization. What we heard from our visitors from abroad was a source of pride for us."