Comfytex, which believes in the benefits of change and develops every moment, works to provide the best service to its customers with R&D and innovation researches. Comfytex, which cares about the safety of its employees, uses the best technological products and aims to contribute to the country's economy, is an innovative and leading brand in the sector. We spoke with Selim Şahin, Vice General Manager of Comfytex, about what they are doing in the sector and what they want to do in the future. Stating that they are working with great concentration to improve the sleep quality of people, Şahin emphasized that they have strengthened their place in the sector with the projects they have done.
You have renewed your logo. Can you tell the design story of your new logo?
We entered the mattress fabric industry in 2013. Then, we started to export our products to many countries of the world by improving ourselves in this regard. We care about customer satisfaction with our product range, global designs and innovative products. We make every sale we make with great love and this situation makes us different from our competitors. We were inspired by Heraclitus' saying, "The only constant is change itself," and we decided to change our logo. We started working in 2020 to change our logo. After about a year of work, we prepared the logo that best suits the dynamic, original and designer spirit of our company. We chose to use capital letters in the design of our logo for global markets. The symbol we use in the logo; it expresses the concepts of globalization, comfort, sleep and yarn. Comytex is a brand that gives confidence to its customers in every sense. For this reason, we chose the color of our icon as blue, which is the most used color in global markets. Our new logo reflects the quality, innovation and design strength of our company.
"We have TSE COVID-19 Safe Production Certificate" 
You made various investments despite the pandemic in 2020. I want you to talk about the investments you have made.
COVID-19, which caused great damage to the economies of countries and almost stopped social life in 2020, negatively affected the whole world. We are also fighting the epidemic in 2021. During this period, we took various precautions to protect the health of our employees. We made our biggest investments for human. In particular, we worked with the Turkish Standards Institute (TSE), one of the most important certification in our country. At the end of these studies, we showed everyone that we care about their health by obtaining the TSE COVID-19 Safe Production Certificate. We made a healthy working area. For this reason, there was no disruption in our production and we increased our sales significantly. By expanding our capacity, we have further accelerated our service to our customers.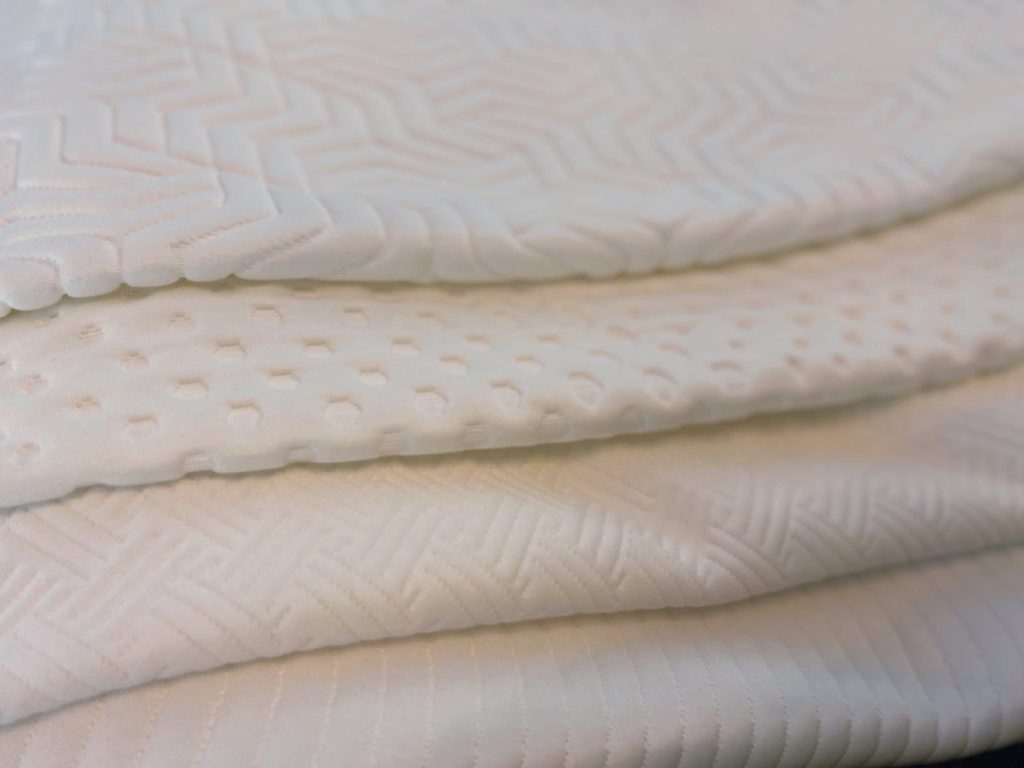 What kind of difference will you make among the many new mattress fabrics produced? 
Comfytex has always managed to be different from the old and new companies in the sector. We are the only mattress fabric manufacturer that officially has an R&D center in our country. The concepts of speed, quality and innovation are indispensable for our company culture. Our unlimited new pattern designs specially prepared for our customers and our innovative products developed through R&D processes make us different from other brands. In addition, quality products produced with our best technological machines are one of the advantages of Comfytex. Apart from the production of mattress fabrics, our company makes very important contributions to the development of the mattress industry by making products that help increase sleep quality. On the other hand, we offer the fastest solutions to our customers with our professional Sales & Marketing team. In our business processes, we carry out special tests on all our products in our physics and chemistry laboratories after production through "Quality Assurance Management Systems". We successfully implement the production models suitable for our customers. Our company; 5S continues to develop with many new projects such as kaizen and kanban. These projects add value to our company and our customers.
"Our R&D department follows the developments in our sector"
Could you tell us about the working principles of your R&D department? How many types of new fabric R&D are made per year. Do you use these fabrics commercially? Or does it remain prestige?
Our company officially established the 496th R&D center. This situation clearly shows the value that our company has given to innovation. Our R&D department follows the developments in our sector in many parts of the world. It continues its activities in cooperation with many international test centers, laboratories and universities. For our company, R&D means developing new products to increase the quality of sleep in order to raise the living standards. The success of R&D is measured by commercialized amounts. Almost all of the brands we have brought to the sector are exported to many countries of the world. In addition, we will put 6 of our vision brands into the service of our customers in 2021.
As a company that cares about R&D and innovation, how do you see the future of mattress fabric? I would also like to hear your opinion on this subject.
When we consider the increasing world population, we think that the mattress industry will grow like every other sector. This growth pattern will be more innovation and science oriented in the traditional textile industry. Raw materials and product groups that raise the living standards will be put on the market. For this reason, our company makes its strategic plans for science.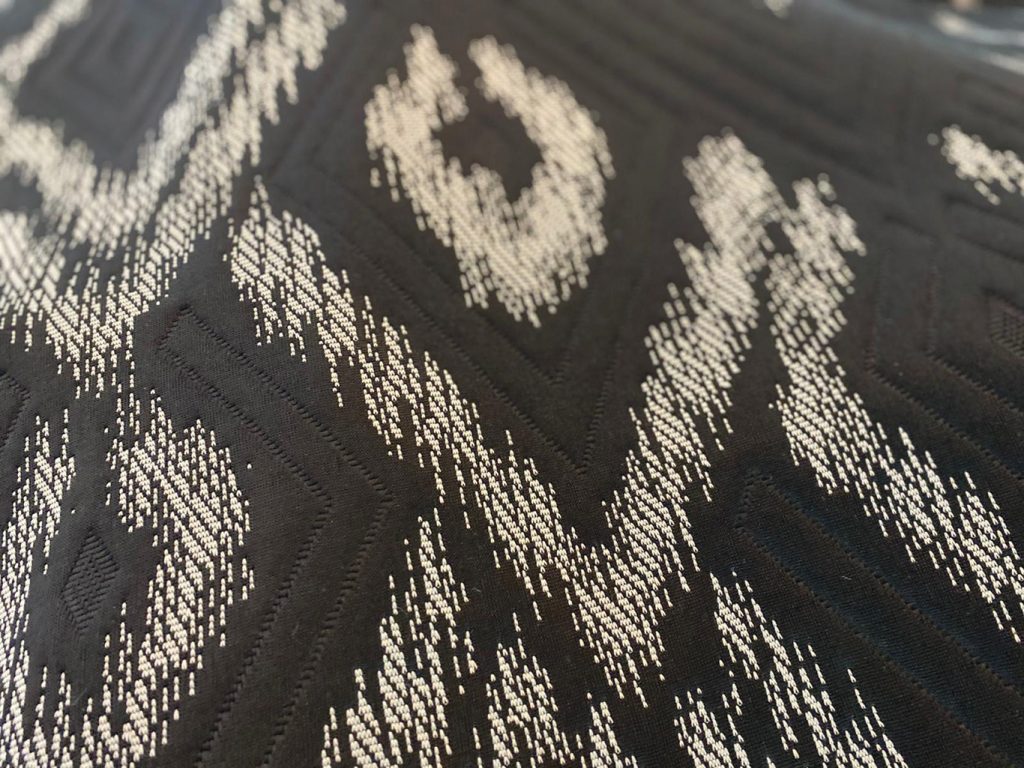 "We are about to complete our preparations for the Turquality Program"
You want to complete the Turquality Program and be included in this program. What kind of preparations are you making on this subject? What effects will the Turquality Program have on your brand?
The Turquality Program is a program developed to support the competitiveness of national brands in the international market. As Comfytex, we aim to make our brand stronger in the international market. We prepare all our strategic plans in this direction. The Turquality Program will help us achieve our goals. We are about to complete our preparations for the Turquality Program, which is among our projects in 2021.
What kind of changes do you think will occur in the mattress fabric segment in the short and long term? I want to end our interview with this question.
It would be better if we consider the mattress fabric as one of the components that make up the mattress. With the developing technology, the concept of the internet of things is being talked about more and more every day. For this reason, more products that facilitate our living standards will enter our daily lives together with artificial intelligence technologies. It is stated that an average of 8 hours of the 24-hour period is spent on the mattress. If we think from this point of view, it is possible to say that mattress products are open to all kinds of development. We estimate that products that make personal health measurements will be introduced to the market in order to increase the sleep quality of people. Following these developments, mattress fabric products will also become more technological.