Osman Güler, Chairman of the Board of Directors of Elektroteks, announced his determination for more production capacity and more exports in the new year.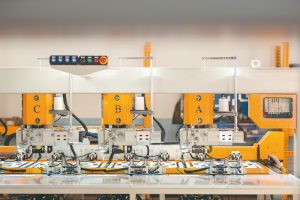 Elektroteks Chairman Güler, who conveyed Elektroteks' vision for 2024, signaled that they will exceed the current factory capacity that they expect an increase of around 20% in export potential, and that the projects they have been carrying out for two years on foam machines will be realized concretely next year and that they will do great things with the leading companies of the foam industry.
Could you tell us about Elektroteks' export vision for 2024?
A few years ago, we had determined that we exported to 30 countries during the year. But I don't think this figure is 30 now. I think it has increased to around 40-45. Of course, we need to look in detail to find out the exact figure. If we spread it over the years, we can increase the total number of countries we export to 130-140. In the countries we cannot reach, there is probably no automation and the mattress is produced manually. In 2022, we achieved an export increase of 35% compared to the previous year. This year, although our export increase decreased slightly compared to the previous year, we had an increase of around 20%. Next year, we have a target of exporting at least 20-25% more by maintaining this increase stability. I hope we will exceed this figure.
Could you tell us about your new production plans for 2024? 
Apart from the finished mattress sector, we have come a long way in foam production facilities, which is another investment we have made. For two years, we have been providing certain automation systems to foam manufacturers and trying to be a solution partner for the sector. We have now established almost unmanned foam production facilities for companies operating in the foam sector and we have a few more projects related to this. And we continue our contacts with foam companies on these new projects. Of course, this sector is a new sector for us. But I can say that some of the companies we work with and are solution partners in this sector have been our old customers on the finished mattress side for years, and this situation has inevitably dragged us into this sector. In short, as Elektroteks, we are not only in the mattress sector but also in the foam sector and we aim to reach the highest levels there. I think we will be the leading company in foam production machines in a few years.
What kind of investments will you make as Elektroteks in the new year?
As you know, we decided to expand our factory area in Bursa and opened a new factory. The area of our current factory was getting too narrow for us and was under our capacity. So we opened a new factory of 40,000 square meters in order to further expand our capacity and work in a larger area. In this factory, we want to be able to produce more, carry out more R&D studies and naturally export more. We endeavor to expand this production, export and R&D area by growing even more in the coming years.
How are you preparing for the fairs to be organized in the new year?
Actually, we are preparing as we always do. The first fair of next year will be ISPA. We are preparing for this fair to be held in the USA in the same way as we prepared for the Interzum, India and Dubai fairs we attended this year. Our fair motivation is to make a technology show. In every fair, we make an impression with this show and present our machines to our visitors. We will act with this motivation and mission at ISPA EXPO Fair and represent our country. Our motivation will be in this direction in the fairs to be organized later in the year.