Gazi Watka, one of the most important representatives of the pad, which is one of the important components of the mattress, is gradually advancing day by day.
Gazi Vatka General Manager Mehmet Ali ARTAN, speaking to our magazine, stated that they are one of the leading companies in the sector, that they are taken as an example by their competitors and that they want to continue this success without compromising on quality and customer satisfaction. ARTAN, expressing that they aim to increase their production capacity, added that they will make new investments to search for new employment areas.
Mr. Mehmet, can we listen to the story of your company's establishment and the vision and mission principles you did during its establishment?
Gazi Vatka, established in Gaziantep Organized Industrial Zone in 2011, sells all over Turkey and makes export. Thermo-bond wadding and felts produced address to many sectors. The main sectors where our products are used are the different sectors such as bedding, furniture, carpet underlay, flooring, ready-made clothing, home textiles, decoration, quilting, shoes, slippers, automotive, white goods, construction, insulation, filters, medical, hygiene.
Our vision is to be a global manufacturer with Turkish capital, adding value to all its stakeholders, keeping innovation and competitiveness at the highest level, being among the leading and technological companies in its sector, providing widespread, reliable and the same quality service in Turkey and all over the world, with social responsibility and environmental awareness.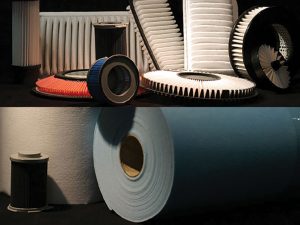 Our mission is to advance successfully in line with its vision with a wide range of products and services as a constantly developing, profitable and trustworthy company by using all our possibilities for a common acquisition, without compromising our values and quality.
If we base on the Turkish wadding/fiber industry, where do you position your company?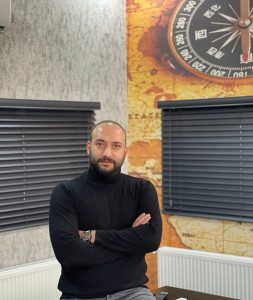 Our company currently delivers pads and felts called non-woven to 81 cities and exports 6 countries. It is making progress in exports day by day and adding new countries to the ones exported. When we consider the sector and the volatility in the exchange rate and the global crisis around the world, our company is currently investing, adding new machinery to its plant, increasing its product variety and production of quality products, and accordingly, it contributes to employment day by day. In other words, our company is not a company, taking a step back or making no progress in the sector, but it is a company that grows day by day and provides quality service to its business partners. That the most of our competitors make production, planning and pricing by taking us as an example means that our company is one of the pioneers of the sector.
What are short, medium and long term plans of you for your company?
We aim to ensure the continuity of the company in the short term and to expand our new machinery, equipment and factory area in order to increase production in the medium and long term. Accordingly, we have investment activities in order to make more employment in the next years.
Which fairs does your company attend? How did these fairs contribute to your company?
There are participations in fairs. In general, we take part in ready-made clothing, shoes, carpet and textile fairs. It contributes to our company in terms of new customer network and markets.