Henkel offers environmentally responsible and user-friendly adhesive technologies for diverse range of industrial sectors including for furniture and mattress industries
Türk Henkel lays foundation for its largest investment located in Gebze, Turkey. The foundation laying ceremony was participated by Hasan Basri Güzeloğlu, Governor of Kocaeli; Hasan Alemdar, Chairman of the Executive Board, Türk Henkel; Mehmet Yılmaz, Project Director of Adhesive Technologies Türk Henkel; İsmail Akkoçoğlu, Chairman of Türk Henkel Adhesive Technologies. The new factory of Türk Henkel is also qualified for for LEED (Leadership in Energy and Environmental Design) certificate.
We have recently interviewed İsmail Akkoçoğlu, Chairman of Türk Henkel Adhesive Technologies.
Could you mention about the new factory under construction? Which sectors would be targeted by the products of the Factory?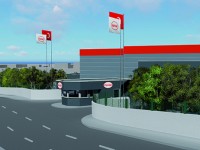 Our factory, covering an area of 34,000 square meters, would be a center for tailormade solution for industrial adhesives. This factory would herald new horizons for our customers and us. With best possible coordinated products, processes and services it is possible to achieve higher quality, productivity and economic efficiency. The way how to put this into practice is operated by Henkel. Henkel is one of the world's leading and most innovative providers of qualified and customary adhesives and advanced system solutions for many industries including automotive, the woodworking, furniture and mattress industries.
Which brands of Henkel are utilized in mattress and furniture industry?
Could you mention about these products and their major characteristics?
We have variety of brands. We are particularly operating under the brand of Technomelt in this sector by expanding our market share in a considerable extent. Foam bonding is an application that is of major importance for mattress and furniture production. Henkel provides high-quality adhesives for foam encase, pillow top or base frame applications, all of which are integral parts of a mattress. These non-reactive hotmelts are attractive for their soft bond lines, their ease of use and their environmentally responsible and user-friendly manner.
Do you conduct R&D activities for the environmentally friendly adhesive products for mattress and furniture industry?
We offer a comprehensive portfolio of tailor-made solutions for our industrial customers and high-quality consumer and professional products. Our global team of experts partners with customers deliver best-in-class service as usual. Our powerful innovations and leading technologies operate under top-brands for our customers. Henkel, the leading solution provider for adhesives, sealants and functional coatings worldwide has expanded their portfolio into new industries and technologies over the years.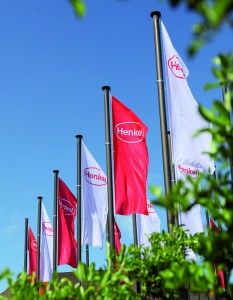 The new Factory would comply with LEED certificate. Could you brief us on this point?
Leadership in Energy and Environmental Design (LEED) is one of the most popular green building certification programs used worldwide. It includes a set of rating systems for the design, construction, operation, and maintenance of green buildings, homes, and neighborhoods that aims to help building owners and operators be environmentally responsible and use resources efficiently. Henkel complies with these standards by minimizing carbon footprint and  increasing its renewable energy resources.
Which countries and regions are supplied goods by Henkel?
Henkel has been able to make its presence felt around the world thorough its 135 factories specialized in adhesive technologies. Türk Henkel particularly exports to Middle Eastern and North African countries. Upon completion of the new factory, we would upgrade our production and exporting capacity further.
#Henkel#investment #Turkey #furniture #mattress #industries #technologies #LEED #automotive #woodworking #Technomelt #Middle_Eastern #North_African