Innova Bedding was established in 2016 under the leadership of Onder Honi, who has more than 20 years of experience in the mattress industry. Onder Honi points out the importance of Sleep Well Fair for the mattress industry and asserts that Turkey has a great opportunity to rank at top when the innovations have been followed closely.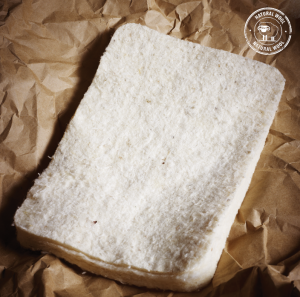 What were the factors that attracted your interest in mattress supply industry? What is the position of mattress supply industry in furniture sector?
 We have been serving to mattress manufacturers in Turkey since 2016 under Innova Bedding brand. Since I have been in the sector for 20 years, I know very well about the industry both in the country and abroad and my objective is to contribute in the developments and innovations in the sector. Our mission is to bring those products that are not produced in Turkey and to sell the products made in Turkey through our international network.
Would you give info about your products and mention about some of the producing companies that prefer your products?
We are not happy to be classified as a sub-sector of the furniture industry. Furniture is a developed and well known industry in Turkey. Recently, thanks to the efforts of mattress and its supply industries and other organizations such as Sleep Well fair, Sleep Well and Sleep Tech periodicals, the bedding industries are experiencing highly favorable progress in world markets.
As its name implies Innova Bedding serves to the mattress industry with innovative products. We act as distributor of the products produced in abroad not only in Turkish market but also in a large area, including North Africa, Middle East, Arab Countries and former Soviet republics. Recently, we have offered mattress layers and pads made of natural materials such as cotton and wool, even horse hair, camel wool, kashmir, bamboo and silk instead of petro-chemicals based materials. Bed manufacturers prefer us while giving priority to naturalness and comfort. Since these products are more costly than synthetic products, a certain budget to be paid to purchase Innova Bedding products. But after trying these natural and innovative mattresses, consumers observe that it is worth it and then they recommend it to others.
Can you tell us about the machines you use in production?
Innova Bedding is not a manufacturer. However, the Spanish company Torres, which we represent, uses the most advanced machines of the foam industry. Since the foam is a bulky material, the company has developed a new packaging technology to make it more salable and shipped, and can make natural foams using natural soy extracts in production. Enkev, the company that we also represent, has 100 years of experience, using the latest technology to wash and clean natural products and make the mattress manufacturer more comfortable to use. The technology used by Italian Molina, another company we represent, is currently not available in any other company in the world. We have been distributing products of Artilat Company, which has been in the sector for many years and made progress in this field for 50 years.
Can you provide information about the raw material supply chain and logistics?
Innova Bedding was established to respond to the demands of bed manufacturers by stocking imported products in its Kayseri warehouse. In this context, we ensure that the most commonly used products in the sector are kept in stock and shipped on the same day.
Which fairs held in Turkey and abroad do you participate? Have you set your 2020 exhibition calendar?
Innova Bedding has been attending more fairs held in Turkey because it represents several foreign companies in Turkey. It offers many brands and products together within the same booth.
What was the course of the development of Turkish mattress exports in 2019? What kind of export map will your company determine in 2020?
The share of Turkish bedding producers in exports is growing. From machinery export to finished bed export, from semi-finished product export to service export, the mattress industry in general is growing. The sale of bed materials is easier than the sale of finished beds because raw materials can be packed and transported more compactly. It is difficult to sell mattresses in almost every country in the world, but it is easy to sell materials for mattresses production. In this sense, selling supplies for mattress manufacturers both in Turkey and in abroad is the main mission of our company. We are an international trader of mattress materials both in Turkey and abroad that we brought from around the world in Turkey.
#innovabedding, #bed, #mattress, #manufacturers, #industries, #sub-sector, #furniture industry,