Having 2 factories as pillow, duvet & mattress protector production and fiber wadding and filling, Seral Textile participates in Sleep Well Expo 2019 for the second time.
Mehmet Onay Keskin, Foreign Trade Manager, informed about his company, its past and their activities, and preparations for Sleep Well Expo 2019.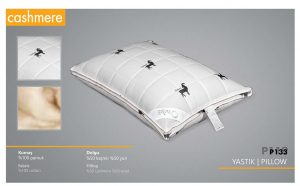 What kinds of preparations have you made for Sleep Well Expo? Could you mention about the products you will put forward at the show?
We have 2 factories. Our main business is pillow, duvet & mattress protector production. Our second business line is fiber wadding and fiber filling for all sorts of business like home textile, furniture, bedding, automobile, etc. Besides our fiber line for raw material we are also bringing our finished bed textile to Sleep Well Expo.
Have many years have you been exhibiting at Sleep Well Expo? What contributions do you think the fair has made for your firm and for the sector?
This is our second participation in Sleep Well. Last year it was pretty successful for us though we had gained couple of different customers from abroad. This year we are expecting at least 5 new customers out of Turkey.
Have you already scheduled your 2020 event program?
Yes we did, hopefully we will also be ready here in 2020.
Which countries do you export and which ones do you target for exports?
We export to the USA, Germany, Russia, Spain, Georgia, Armenia, Azerbaijan, UAE, Libya, Saudi Arabia, Bosnia & Herzegovina, Montenegro, Bulgaria and Greece. We plan to focus on more Eastern Europe, Middle East and North America.
Would you evaluate the position of Turkey in terms of mattress manufacturing?
I believe we are advancing in very high speed, improving our technology every year. Turkey could be one of the biggest bed suppliers in next decade.
#textile, #pillows, #mattress, #seral, #mattress textile products, #factories, #duvet, #furniture,