Established in 2001 with the aim of making nonwoven interlining fabric under the body of Güçlüteks Tekstil, Kaytela produces 100% original polypropylene raw materials preferred in the mattress and furniture industry.
İsmail Özcan, Business Manager of Kaytela Tekstil, tells about their reasons of participating in Sleep Well Expo 2019.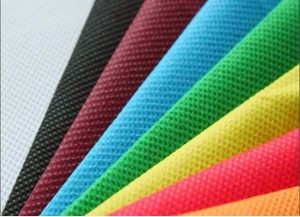 What kinds of preparations have you made for Sleep Well Expo? Could you mention about the products you will put forward at the show?
Our product known as nonwoven fabric will be exhibited at Sleep Well Expo 2019. This fabric can be produced in 12 gram and 120 gram range in various sizes and colors.
Have many years have you been exhibiting at Sleep Well Expo? What contributions do you think the fair has made for your firm and for the sector?
We met domestic and international customers at the fair, which we participated for the second time this year. We aim to reach new customers through the fair
Have you already scheduled your 2020 event program?
We will make our final decision on this in the last week of September.
Which countries do you export and which ones do you target for exports?
We export to Albania, Georgia and Iraq. We aim to export to Balkan countries and African countries.
Would you evaluate the position of Turkey in terms of mattress manufacturing?
The Turkish bed industry has recorded serious developments in recent years. 90% of the mattress industry is comprised of spring-loaded and 10% is foam mattress. Due to the cost of entry, a large number of small companies are available. However, there are many companies that attach importance on technology investments. The provinces that produce the most beds are Kayseri and Istanbul.
#rawmaterials,#kaytela, #mattress, #Nonwovens, #industrial, #solution, #Güçlüteks, #textile, #