Sleeptech had the chance to interview Murat Desabah, Kimyapsan Export Manager and learn about their products specifically for Mattress Industry among their wide range of product lines. In this interview we will highlight some important topics from innovation to production, from marketing to exporting.  
Can you give us a brief story of Kimyapsan?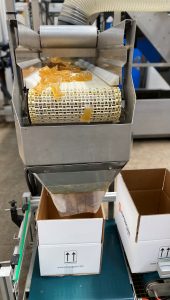 First, I would like to thank you for giving us this opportunity. I am honoured to represent Kimyapsan in this respect. To give you a brief story about our company, I must start with the year it was established which is in 1951. We have a proud history and experience of more than 70 years. Our factory was first established in Alibeyköy, İstanbul. Due to business growth, we had to relocate the company to Dilovası, Gebze in 2015. We produce solvent-based and hot melt adhesives for automotive, footwear, mattress, upholstery, furniture, flooring, labeling, packaging, baby diaper, incontinence and feminine hygiene industries. We have been developing products for the Mattress Industry since 2000. We sell our products both in the domestic and international markets. The majority of our exports are for the mattress, upholstery and footwear industries, which we export to more than 40 countries and accounts to 80% of our sales.
What kind of products do you offer for the mattress industry? Could you also tell us about the product characteristics?
We produce adhesives for mattress components such as foam, felt, woven & non-woven fabrics, springs, and so on. These materials are the main components of a mattress production. These materials need to be strongly bonded to each other so that they can provide comfort to the end-user. Adhesives contribute to this important job. Good bonding between components is obtained through a few principles such as: viscosity, open time, drying time, heat resistance, color and solvent type of the adhesive. These principles are determined according to the type of materials to be bonded, the method of application, ambient temperature and humidity of the environment.
In a mattress factory, it is important for the production to flow without any interruption. If the adhesive provided does not meet the necessary criteria, the materials will not bond together properly, and a re-application will be required. This will lead to disruption in production. Another important aspect during mattress manufacturing is the drying time of the adhesive when bonding. If inadequate drying time is given during the process, this will cause a constant bad odor in the mattress. The mattress will have a very bad odor for a very long time even when
it reaches to a custo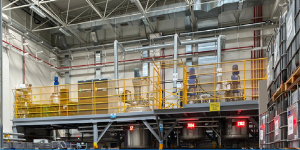 mer's home because the solvent in the adhesive is trapped in the bedding materials.
We have three types of products based on the product characteristics mentioned above:
1- Flammable Solvent Based Adhesives:
The adhesives in this group are made of styrene copolymer rubbers and flammable solvents. They have a solid content up to 80%. This way, the amount of volatile organic components released into the environment is reduced. The application is usually done by spray guns. These types of adhesives are developed and produced for Bedding, Furniture and Upholstery Industries.
2- Non-Flammable Solvent Based Adhesives:
The adhesives in this group are produced using styrene copolymer rubbers and non-flammable solvents.  They have a solid content up to 60%. The application method is again by spray guns. This group of adhesives are more affordable than flammable solvents. It is used in Bedding and Flooring Industries.
3- Hot melt Adhesives:
They consist of 100% of solids and do not contain solvents. The application is done by spray guns, spray systems with different nozzle types. However, in many applications roller coating machines are also used to apply hot melt adhesives. It has a flexible structure that covers the irregularities on the application surface. The adhered surface can be re-activated by giving heat again and desired corrections can be made. Most importantly, it is eco-friendly.
Do you have any intentions to expand your production for the mattress sub-sectors?
As Kimyapsan, we always have a positive attitude for growing. Even during the pandemic, we have made investments and expanded our hot melt production line that produces hot melt adhesive in the form of small pillows having a weight between 40 grams and 80 grams. In three years, we would like to double our capacity for the hot melt production line, and we will be able to expand our mattress sub-sector portfolio at the same time.
What are the working principles of your R&D department for the Mattress Industry?
The mattress industry is very dynamic and new eco-friendly materials are being developed constantly by the mattress material suppliers. As a result, we develop and change the adhesive structure that blend and bond easily to those materials in our R&D department.
What are your relations like with the companies in the mattress industry?
We have the chance to work with the biggest mattress companies and mattress suppliers in Turkey. We are also regularly in contact with the bedding manufacturing companies and mattress material suppliers that we export to. We either modify or develop new products according to their demands. We test those products in their factories and make necessary changes if applicable. We believe that the products that we manufacture should not only be high quality and perform well but should also be affordable. That's why we are in close contact with our customers to be able to deliver the right product for their production.
Do you plan on attending on any fairs in 2022?
Yes, we do. IBIA 2022, INTERMOB 2022, NBF Bed Show 2022 fairs are the ones that are already scheduled. It is important for our company to be in those fairs and promote our products.
How do you position Kimyapsan in the Mattress Industry?
Kimyapsan has been around, producing adhesives, since 1951. We believe that we are friendly, trustworthy, agile and flexible; our products and services are high quality and affordable. We started to produce adhesives for the Mattress Industry in 2000 upon the requests of wholesale upholstery companies. We are thankful for that start. Since then, we have a high demand for our adhesive products in mattress industry both domestically and internationally. So, we have to say that we have nothing to complain.