Engin Kalkan, CEO of Özen İplik said that they planned to offer a wide product portfolio to their customers by serving in two different areas in the shrinking global market environment.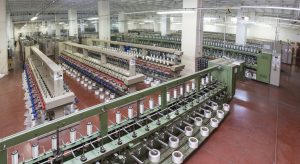 Engin Kalkan stated that the fact that the interzum Fair will be held for the first time in 4 years will reflect positively on the number of visitors and added that they will be at the fair with the two brands Özen İplik and Vera Adhesive. He stated that they will appeal to their customers in both yarn and chemistry fields.

What are your expectations from interzum Fair?
interzum Cologne Fair, which was last held in 2019 due to the pandemic, opens its doors after 4 years. I believe that the number of visitors will be high due to the fact that it took place after a long break. This year, for the first time, we will have the chance to exhibit Vera Adhesive products, a subsidiary of our company. In this context, we are confident that the fair will be intense and highly productive.

How will the fair affect your exports? Can we get your predictions?
Since our company is an export-oriented company, we know that we will host visitors from many parts of the world in fairs such as interzum, where international participation is high. However, the shrinking world market and an increasing competitive environment for companies to survive affect the export market negatively. For this reason, we will endeavor to offer a wide range to our customers, both on the yarn and the chemistry side.
What kind of impact do you expect the exhibition to have on the Turkish bearing components industry?
I am sure that the fair will have a great impact as always in terms of addressing the furniture and bedding industry. As I have said, in the face of increasing competition conditions, consumers will be in search of new products. This will have a positive effect on both the bed and furniture sub-industry exports.