Recaz Chemicals, saying that it has a sales office in Kayseri and a warehouse in Adapazarı, promised to establish a laboratory in Istanbul and a warehouse in Kayseri.
İhsan Önder HONİ and Tabrez MUNSHI, partners of Recaz Chemicals, also having investments in Turkey and serving the mattress sector, conveyed the company's export, investment and activities in Turkey for our magazine. HONI and MUNSHI, stating that Recaz Chemicals is a multinational company and exports to more than 35 countries, gave the signals that they will increase their investments in Turkey.
Can you briefly introduce your company?
Recaz Kimya Limited Şirketi is a foreign partner company established in 2021. The head office of the company is in Dubai, United Arab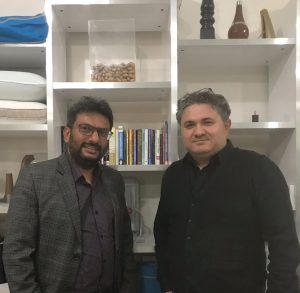 Emirates. At the same time, we have chemical production in China and machinery production in Taiwan. We have sales offices in Ethiopia, Kenya, Iran, India and Nigeria. As a part of this organization our sales office and warehouse in Turkey became operational in March 2021. Our main business line is the production and marketing of polyurethane and sponge chemicals, sponge casting machines, sponge cutting machines and other auxiliary materials and equipment related to sponge.
As a Dubai-based company, what are the advantages of selling in Turkey?
As I said before, our company is multinational. It has production and sales offices in various parts of the world. Recaz Chemicals is one of the sponge manufacturers in Turkey, as well as in China and Poland, for the production, use and export of polyurethane sponges. The organization of Recaz Chemicals in Turkey is very important in order to benefit from this potential and to provide services to its existing customers. As for the advantages, it continues as a very useful organization for Recaz Kimya to increase its sales and awareness because it is the gateway to Africa, the Middle East and Europe.
Do you plan to make other investments in Turkey?
We opened our first sales office in Turkey in Kayseri. We opened our warehouse in Adapazarı. We will open our second warehouse in Kayseri. Our warehouse will be opened as of January 2022. Following this, we aim to support the R&D and P&D processes of sponge manufacturers by establishing a chemistry laboratory in Kayseri or Istanbul.
Which countries do you export to; will you have new export projects in the new year?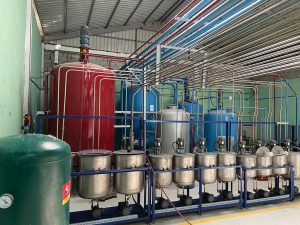 As Recaz Chemicals, we already export to most of the major sponge producer companies in the Middle East, India and Africa, that means it corresponds to 35-40 countries. In Turkey, we started our export range as Germany, Albania and Kosovo. Our goal is to export to all countries in Turkey's surrounding geography in the next years. We want to increase the number of countries we export to, especially Turkic republics, North Africa, Eastern and Central Europe.
Which companies do you work with in Turkey and abroad?
We have 26 large sponge producer customers in Turkey. These are both sponge and polyol producer and sponge exporter companies on their own. Again, a few of the companies we sell in Europe are among the important sponge manufacturers in Europe.