WellMatt, one of the biggest manufacturers of Natural & Premium Mattresses and Sleep Products industry, is proud of being the exclusive and luxurious mattress brand in Turkey and in the region providing a great sleep quality based on the facts of science and the high-end materials used in mattresses.
Manufacturing horsehair, natural latex, pure wool, cotton and coconut fiber, the company helps people to have a more comfortable, natural and healthy sleep. Uğur Yıldız, co-founder of the company conveys the advantages of using natural materials and how those materials differentiate themselves in a very competitive market.
Who is WellMatt? How do you differentiate yourself from the market?
In a nutshell, WellMatt is the manufacturer of Natural & Premium Mattresses and Sleep Products. WellMatt is the first online mattress brand in Turkey and in the course of the years, with the consistent support of our clients, we have positioned our brand as a reliable, natural & organic mattress manufacturer, guiding people to have a great sleep and great life.
How can companies add value to their brands?
We are proud of being the exclusive and luxurious mattress brand in Turkey and the region, providing a great sleep quality based on the facts of science and the high-end materials we use in our mattresses. This is how we have differentiated ourselves from the rest of the crowd and provided more added values to our clients. Among many other aspects, using state of the art and natural materials has contributed to our unique success. Once we have a look at the markets, we can see hundreds of companies and brands using more or less the same materials such as bonnel or pocket springs, varieties of polyurethan foams, synthetic materials, chemical adhesives, and the combinations of the these materials. This traditional approach is also widely common in the rest of the world, so nothing specific for the region. In order to be an outliner, we have set "Natural & Premium" in the core of our business.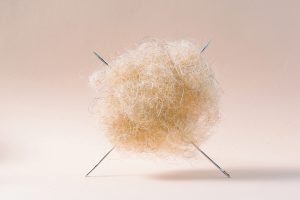 What are the materials brands could use to increase their values?
Simply everything that comes from the nature is good for our lives, mental and physical health and of course has a great impact on our sleep quality. There are many materials falling under this description, but the ones which make the biggest difference are horse hair, natural latex, pure wool, cotton and coconut fiber. All of these materials help people to have a more comfortable, natural and healthy sleep. Once the manufacturers understand the different qualities of each natural material and learn the best ways to combine the materials, they can use the knowledge and skills acquired to the benefit of their customers. This is going to be a major step to increase the value of their brand, prices of their products and the margins of their business. Considering the number of players in this segment, companies can take advantage of using natural materials and differentiate themselves in a very competitive market.
Why latex is one of the very key components to add value in mattresses and pillows? Can you explain the properties of latex?
Latex is a material made from the sap of the rubber tree. It's processed with pressure and water, later on baked and then washed from toxins and fillers. This is the way how a good latex is made. Through its mechanical properties and the natural source, it is flexible, breathable, gives support to the sleeper, is hypoallergenic, avoids dust mites, mildew and bacteria, regulates the temperature during sleep, eliminates the sweating due to its micro channels, which are very essential for a quality sleep. It also provides and ultimate sleep comfort for babies and kids for a healthy bone and spine development, is breathable and hypoallergenic which is very key for the youngsters. Nowadays, the usage of natural latex is increasing in the mattress and pillow industry due to its remarkable features. These advantages of natural latex are known to be one of the best materials to increase the value of the product.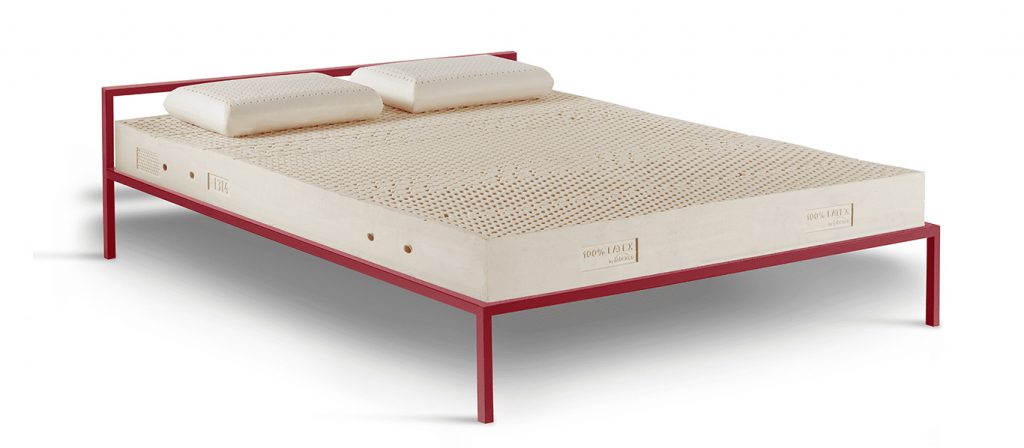 What will be the advantages of the mattresses made with latex produced by Latexco? What is the difference between other latex brands and Latexco?
Latexco is the biggest latex manufacturer in the world. Their expertise in producing latex is unparalleled. The difference lays in the sourcing of the right materials, the mixing, baking and washing, incoming/outgoing quality inspection, durability, reliability, mechanical properties. We have been working with various latex manufacturers of the last years and faced a lot of difficulties such as bad smell disturbing people during the sleep, big bubbles within the cores making the mattress mechanically weak, variances between every delivery in product quality, odor, color, physical appearance, mechanical properties, cracks on the core, dimensional issues, delays in supplies, no response or delayed answers to quality issues and supply chain matters, etc. now, we have been working with Latexco for the last two years and have a great communication, reliable, dependable, constant high quality. For companies aiming to increase the value of their products and brands it's very crucial to use the right material which is not going to negatively impact the reputation of their brand. To add value, we all have to work with high quality suppliers and partners. And Latexco is definitely the one for "Latex".
Can more profit be obtained from mattresses manufactured using LATEX, or will their added value be higher?
Since natural latex is a very different material than PU foams it provides higher values due to its advantages to the sleeper. Through providing more added value to the customers, mattress manufacturers would also add value to their own business, eliminate a bigger part of the fierce competition and increase their profits.
How WellMatt can help other companies to increase their values while using natural materials? And what solutions do you offer to mattress manufacturers?
We would like to be one of the game-changing companies in this region to improve the value of a healthy sleep, increase awareness and also contribute to the export of mattress with higher values. Therefore, we provide services in two major areas. We consult companies to develop their natural product range, we train on how to use value adding materials, their advantages, point of use, and how the materials have to be utilized within their production process. In parallel, we have been serving companies by manufacturing natural mattresses as private label. With the rise of the concerns about natural products and the penetration of a tremendous number of e-commerce companies we help them to grow their businesses.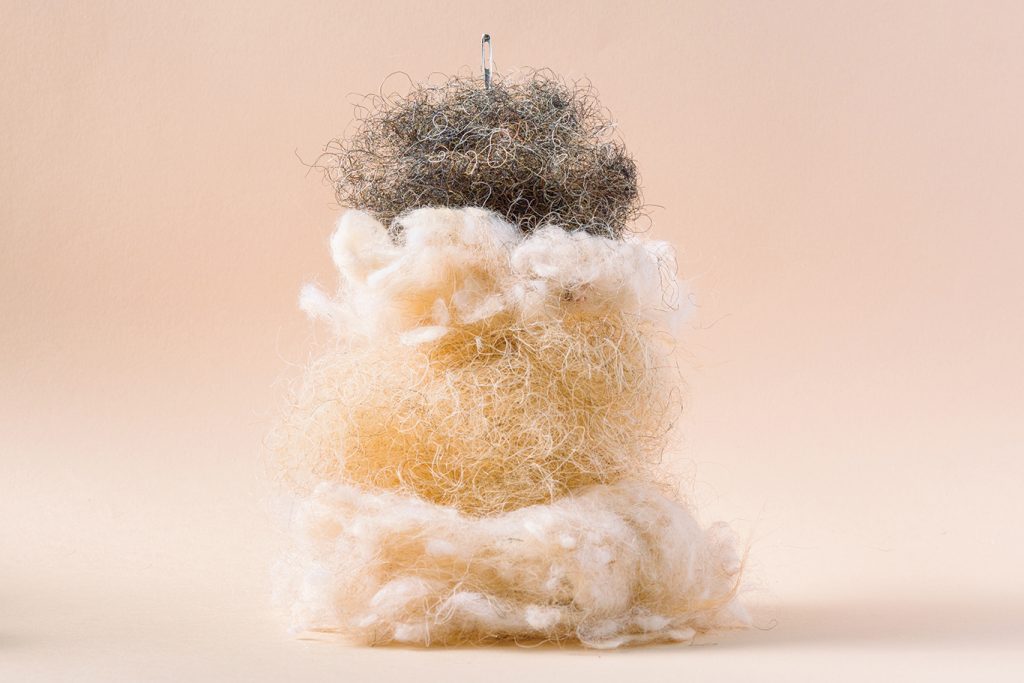 We understand you provide Private Label Mattresses to other e-commerce or brick and mortar store brands. Is this related to natural mattresses only?
Yes, we are a strong contributor to the ecosystem. Our main focus is on natural mattress manufacturing. However, from time to time we also help new brands in their needs for mattress manufacturing. We are not the most competitive one for private label manufacturing, but definitely the most flexible one who could help new companies to launch and grow their own mattress business. Big mattress manufacturers usually require big quantities which is more difficult for new brands to manage. Hence, there is a mutual benefit for new companies to cooperate with WellMatt.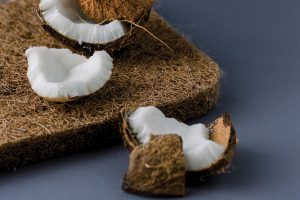 What are your recommendations to mattress manufacturers, how can they reach you?
The use of natural materials within mattresses can clearly increase their brand reputation, value and profits. Besides, concerns and talks about natural and organic is on the rise in every part of the world. We are more aware and conscious regarding this specific matter and looking for options to use more natural items in our day to day lives. The trend shows that this natural and organic conscious consumer behavior will become even more important in the future and will be one of the important decision-making criteria to purchase any goods. Therefore, the reasons are not only limited to add value to their business but also to be prepared for the future. And we are here to help companies who would like to pursue these efforts.
www.WellMatt.com shows how we use the natural materials in our mattresses. Please reach out to us through e-mail and phone and we would be pleased to consult. [email protected] – (+90) 0850 532 66 07