The company aims at the best service from the production stage to the delivery of its products and works hard to maintain this tradition.
Milkay Tekstil, which has the best quality and service concept, started its production in 1995. The company, which manufactures according to the wishes of its customers, continues this tradition from the past to the present. Insisting on providing the best service, Milkay Tekstil draws attention as a company that respects people and the environment by delivering quality products at the best price and on time. We talked with Hayati Ateş, Sales Marketing and Brand Manager of Milkay Tekstil, which aims to produce the best products both at home and abroad, about its future plans.
I want to talk about the 2020 pandemic period. What did you do during this period and how did this period affect you?
Before the pandemic period affected our country, we had a very good start to January and February 2020. After a short while, the pandemic period affected our country as well as the whole world. During this period, our production significantly decreased between 1 March and 31 May. It was an uncertain and difficult period for every company in our country. After this bad period, with the new normalization that started on June 1, there was a huge increase in our production. In the period when there was a big increase, we compensated our 3-month loss very well and ended the year 2020 with 6% growth compared to the previous year.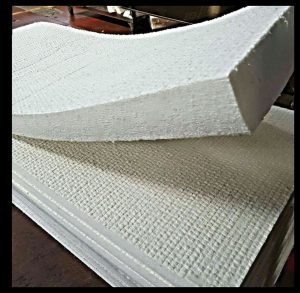 You ended 2020 by growing with the new normalization. So what are your products that contribute to this growth? I also want to know your usage areas.
We have a monthly capacity of 4500 tons of Felt. We intensively supply felts for sectors such as furniture, automotive, household appliances, and construction. We produce hard felt, soft felt, jute felt, geotextile felt, milform wadding and other special wadding to these sectors. As you said, we spent 2020 in the best way with the contribution of our product capacity, as we did not compromise on our quality even while falling into despair.
What are your most requested products?
Our durable and hard felts for the sleep industry and other soft furniture groups are in high demand. In addition, our milform product, which is equivalent to foam and our composite elevation layer product, is frequently requested by our customers.
How is your R&D and innovation process going? Do you have a new product for the industry? I would also like to hear from you what the industry should do in these matters.
4 years ago, there was no one-piece height layer of 10 cm except for foam. Today, we can easily compensate this need with our 100% natural or 100% synthetic milform product that we have produced. We think that the industry should be in better positions in making new products and product development. In this context, it is very valuable to us that companies work with their suppliers according to their needs. On the other hand, it should be regarded equally important that the supplier accelerates the presentation-test acceptance stages of its new product to its customer and acts with a focus on cost-benefit analysis.
How do you provide raw material supply?.
Felt raw material consists of textile and apparel wastes. It is necessary to establish a serious domestic supply chain in order to collect raw materials, to classify and group the collected raw materials and to turn them into semi-finished products. We are doing these processes very well professionally in our Akmina A.Ş factory in Niğde.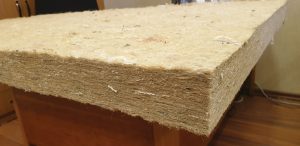 What makes your products different from other products in the industry?
We are at a very important point in the sector. The factor that determines our position in the sector is our customers, whom we stand by in any case. Our main goal in our production process is to be sustainable. We observe our every stage, we make comparisons and we produce our products in this way. Felt is the skeletal structure used on the spring in the sleep industry.
We know that the muscular structure that surrounds the bone structure in the human body is very important. Consequently, the felt in mattress production is just as important. If your felt quality is not good at the size of the mattress, ruptures occur and then disperse. Thus, the comfort layers on the product do not work with the correct functionality. Since 1994, we have been offering the best quality and improving ourselves in every aspect so that our customers do not experience such problems. For this reason, our products are loved and preferred by everyone.
Which countries do you export to and what is your export target for 2021? Also, what is the ratio of your exports to your total sales?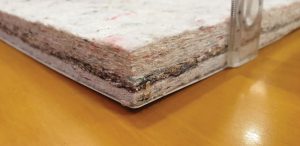 We export to 56 countries in total. Our sales abroad are very important to us. The ratio of our export share is 40% in our total sales . As in all matters, we aim to always be in better positions in terms of exports in 2021.
Finally, what are your biggest goals for the industry?
We have a monthly capacity of 4500 tons of felt. We will produce solutions in the fastest way by closely following the needs of the sector with different products for changing conditions and developing opportunities. We continue our research on these issues.