Despite being a newly established brand, the company, benefiting from its past experiences, looks to the future with hope with its technological conditions.
Bedco Textile Mattress was established in 2019 with 15 years of "Mattcovers" experience in mattress cover manufacturing. The main production activity of Bedco Tekstil is to manufacture mattress covers with zipper and to produce products such as semi-finished mattresses. As one of the new manufacturers in the market, the company continues its efforts to become a reliable and fast supplier. Combining Turkish tailoring and European quality in production, Bedco serves its customers with the best service guarantee, short delivery time and experience in mattress components. We have received information about the development of Bedco, which is rapidly progressing despite being a newly established company, from the Chairman of the Board of Directors, Abdullah Ümit Canan.
How was 2020 for you? Have you taken measures to protect the health of your staff?
Despite the pandemic 2020 was a success for us. We owe this success to our R&D department and production team. With new fancy models and conventional ones, we were able to achieve our goals for the year. Our team's health and safety were the most important part of our work in 2020. Well taken precautions, and on time decisions made us overcome the pandemic in the production.
We had very little problem with our production team with new Covid – 19 virus. And this led us not to stop working at any time in 2020. We were very careful with social distancing, wearing masks and self-disinfection till now.
Could you please give information about your product range?
As I said 2020 was a year of success for us in terms of production and innovation. We have moved to a new production place with 4000 sqm ground for production and increased the production with new tech machinery.
We produce mattress covers and mattresses in another facility. Both our covers and mattresses customers are mattress manufacturers all over the world. We help our customers to reduce their costs by supplying them these items. We produce private label mattresses with the designs which are already in our customers' production list and catalogue.
And with mattress covers we offer them new models with unique designs and ideas. Then we patent the designs under our customers name to prevent similar looking mattresses in the market. We make unique products and we want our customers to have unique ones in their collection.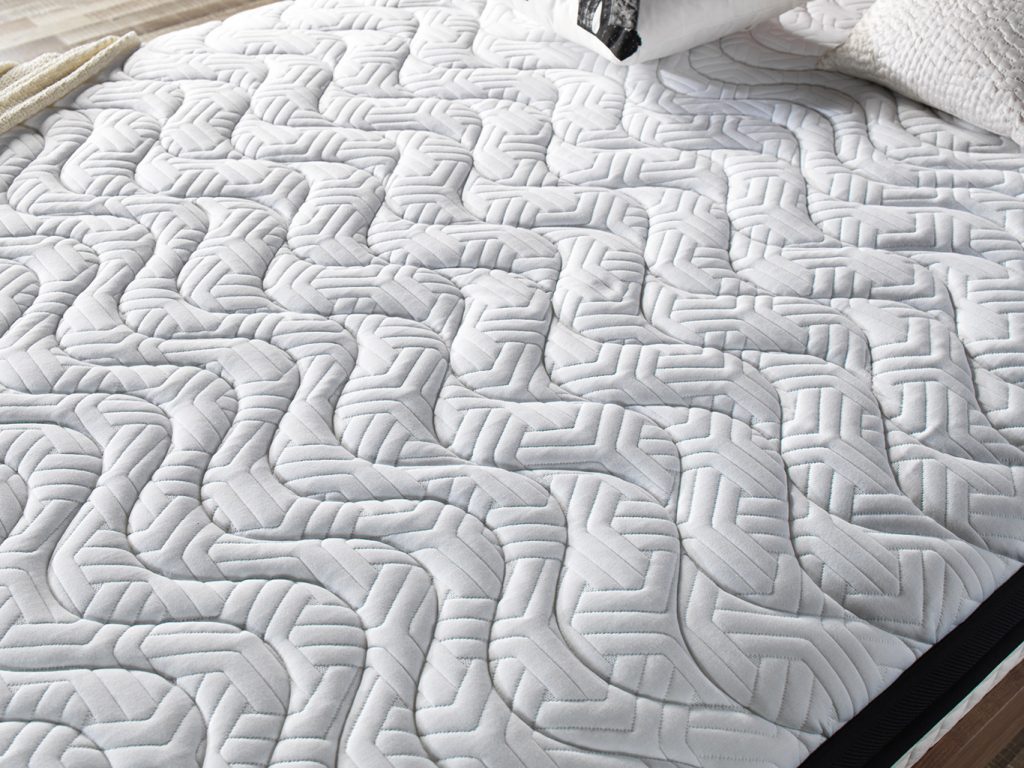 What is your most demanded product?
One of our most liked covers are "Visco Top", "Siesta", "Cloud", "Comfort" and "Neon" as unique designs and "Cologne" as the conventional model.
What would you like to say about your R&D and innovation processes? In particular, do you have products that you put extra effort into fighting COVID-19 during the pandemic?
As I mentioned above, our main success is coming from R&D products. We have skilled team to produce the outcome of our R&D works.
We work very closely with mattress ticking suppliers for the latest technology mattress ticking solutions. Recently we are working on new mattress covers with Vguard & Vcure® which are very good solution to fight Covid-19 even.
There are some models that we don't put to our webpage or catalogue but produce only for unique customers such as Anti-cellulite® mattress cover which is helping to refresh the body cells and keep the body as young as possible during the sleep.
As everybody knows that a great deal of time of ours is on a bed and asleep, so we know that how important and effective is the sleeping surface. Therefore, we adapted ourselves to produce new covers with latest technology products.
How do you provide raw material supply?
Our production facilities are located in Kayseri Freezone. Kayseri as known the heart of mattress industry not only in Turkey but almost also all over the world. Most of the biggest raw material suppliers for mattresses are also located in city of Kayseri.
And being in freezone helping us a lot to be more flexible to import any product outside of Turkey.
What are the main reasons that make your products different in the sector?
We sew the mattress covers with passion. The production of mattress covers was a dream for me for 15 years now. As a teenager once I started in the mattress raw material industry, I was dreaming of making mattress covers.
I believe the mattress covers are not only a simple product to finish a mattress but also a part of fashion, some science and imagination. Therefore, I believe that we will always be successful.
We have an architect, a photographer, a textile engineer, an industrial engineer and tradesman in our team to make nice looking, efficient, and cost lowering mattress covers and private label mattresses.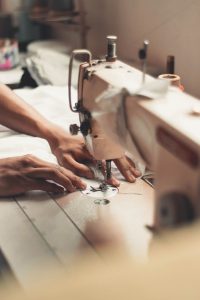 Which countries do you export to? Also, what is the ratio of your exports to your total sales?
Our export rate is 100 % of our total sales, we export many countries in many different continents. But our main markets (70% of our sales) are Europe, Canada, and USA right now.
As a brand that adds value to the sector, what is your biggest goal in the sector?
Mattresses are very important for a human being, like a German saying "the mattress and the shoes are the most important ones of our belongings", so we believe mattress industry will always keep growing with better mattresses, new improvements etc. and I believe that we will be a part of it all the time.