Dellsa Kimya Company Owner Samed Altıntaş said that IBIA EXPO Fair is an opportunity for Turkish companies and thanks to this fair, local manufacturers can reach new customers in new markets.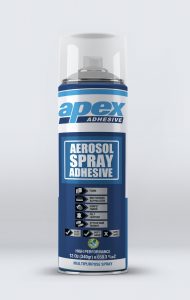 In his interview, Samed Altıntaş stated that they are preparing for IBIA EXPO 2023 with utmost dedication and meticulousness, and that they aim to keep up with the ever-developing and changing world of technology and to deliver their high quality products, for which they carry out R&D and innovation studies, to new customers at affordable prices. Mr. Samed stated that they will be able to reach new markets and new customers thanks to the IBIA EXPO Exhibition and that they believe that the Turkish mattress sub-industry industry will rise even higher by making good use of this opportunity.
IBIA EXPO is an important opportunity for local manufacturers
We are counting down with great excitement to meet approximately 35 thousand visitors from more than 100 countries who will participate in the IBIA Expo Mattress Supply Industry and Technologies Fair, which will be organized for the second time this year, and to introduce our product portfolio under our Apex Adhesive brand to the visitors.
As Dellsa Kimya team, we consider all international fairs, especially IBIA Expo Fair, as an important opportunity to come together with our existing customers and meet potential new customers. We believe that IBIA Expo Fair has a unique place in terms of mattress and sub-industry technologies in our country and offers valuable opportunities to all fair stakeholders.
As you know, Turkey's mattress and mattress sub-industry has been continuing its growth trend with strong steps since the last period. Our country is among the top 15 geographies in the world production and export ranking in this field. This position is a source of pride for all of us, but it is also a driving force for Dellsa Kimya to diversify our visionary goals for the future. In this context, we would like to express once again our belief that IBIA Expo Fair is an important opportunity for local producers like us and will increase the brand value of our country in this field.
We aim to enter new markets thanks to IBIA EXPO
IBIA Expo prepares an important infrastructure for us by inviting the leading players of the global market to our country. As Dellsa Kimya, our expectations from this exhibition are to make the most of the valuable visitor network, to strengthen our relationships with our existing customers and to establish long-term relationships with potential new customers through one-to-one meetings. In addition to this, another expectation of ours is to open up to new markets, which we have not physically entered before, through IBIA Expo and to introduce our multiple products under the Apex Adhesive brand to new geographies.
We prepared very devotedly for the fair  
As I mentioned before, the IBIA Expo organization has a different place for local manufacturers, and for this reason, as Dellsa Kimya team, we carried out our preparations for the exhibition with great sensitivity and dedication this year, in parallel with last year. As a company, we want to provide our customers with the best quality products at affordable prices and offer the best experience not only during sales but also with our after-sales support. In this direction, we aim to deliver high quality products to our customers by utilizing advanced technologies at every point from raw material procurement, production stage, quality control studies to finished product packaging.
We have more than one product that we are excited to add to our product portfolio and R&D studies are ongoing. These products are used in the mattress and bedding industry, but they can also serve different sectors.
In this context, as Dellsa Kimya team, we are very excited to welcome our visitors at our "Apex Adhesive No. 7 A3" stand.