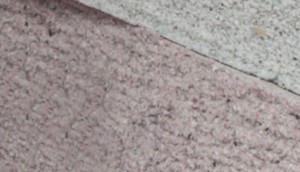 Reform foam company has been producing rebounded bondex foams using by-product of production processes on its factory of 13.5 thousand sqm., 6.5 thousands sqm. of which is closed.
"We have a daily capacity to process 8 tons of waste products and 500 meter cube foam cutting. We have been serving to furniture, bed and automotive industries for two years," says Huseyin Budak, general manager of the company.
The company expands its investments in its present facilities in Incesu organized industrial zone to produce formed foam out of waste products. The company is also the first in Turkey having all necessary permissions and certification for ecologic impacts in its field of operation.
"Since they are more economical  and more ergonomic than other kinds, bondex foam should  be used in the mattress manufacturing, I believe. We try to develop our products even more with investing in research and development activities," Mr. Budak concluded.